---
Buck-Store offers the widest range of Buck knives, tools and accessories in Europe. Based in the UK, Buck-Store is an authorised reseller of Buck knives and is part of the Outdoor 365 group.
Each Buck knife is produced to Buck's high standards using the best steels for hardness and strength. Heat-treating and tempering help blades hold their supreme edge for longer and makes it easier for you to keep them that way. It's the heart and soul of a Buck knife and no one heat treats the way Buck do. Learn about blade steels on our Blade Types page.
You can read more about the history and values of Buck here.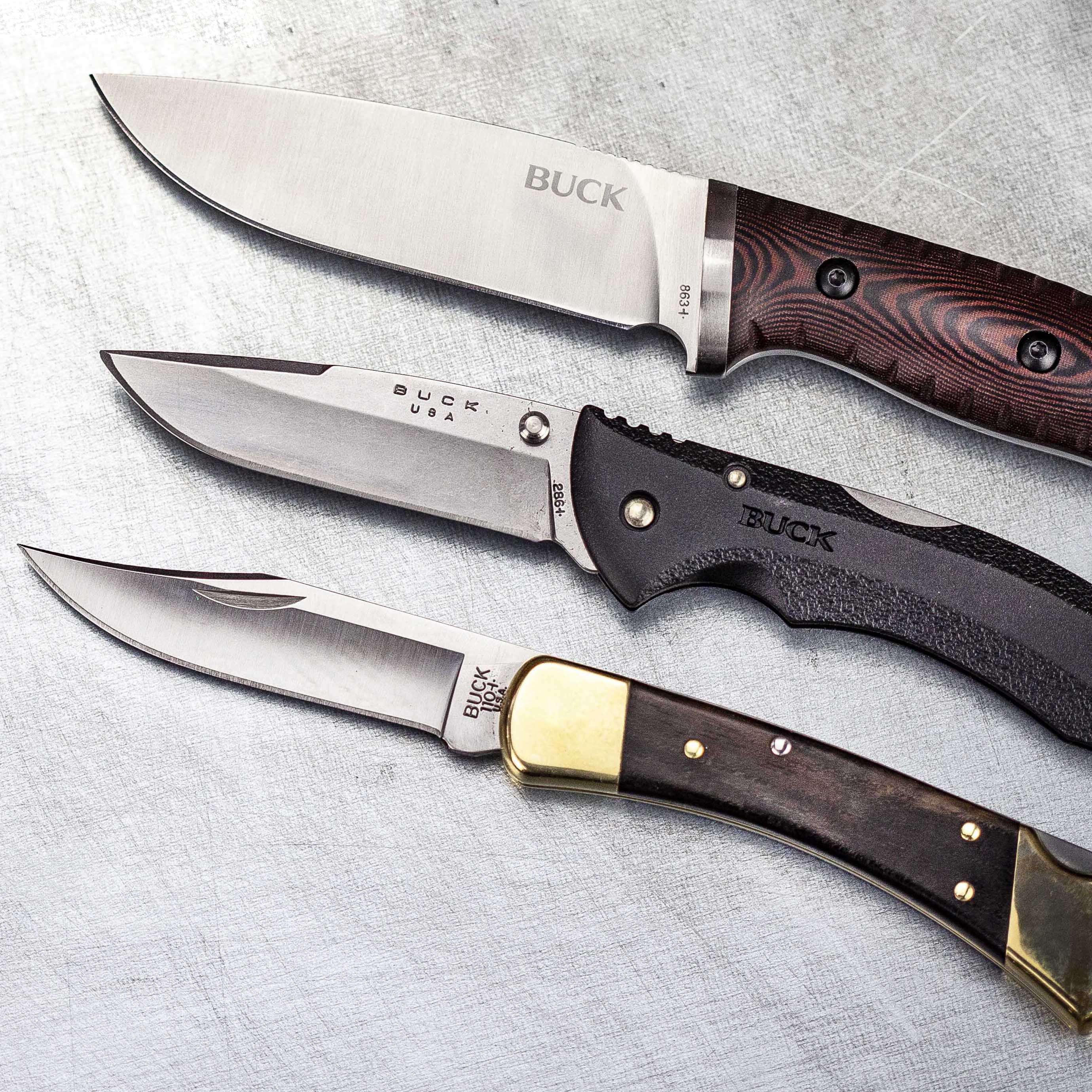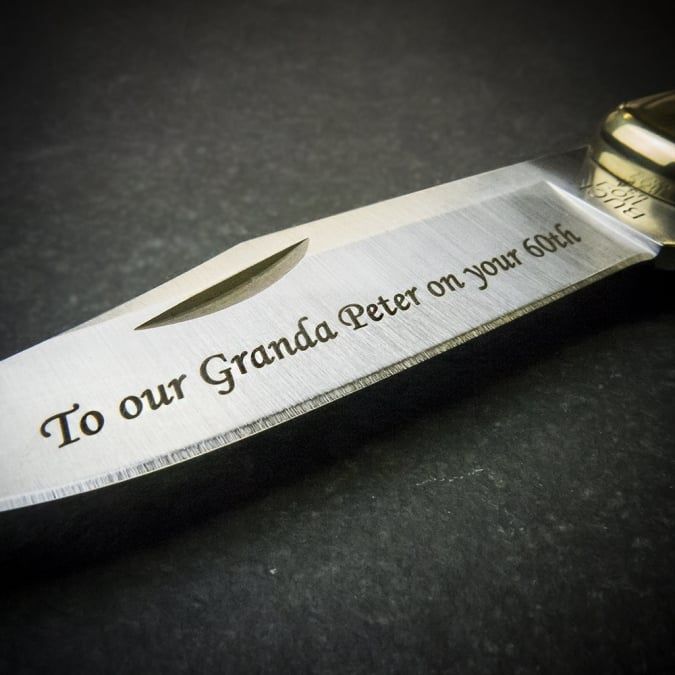 Personalised Engraving Service
---
Buck-Store also offer personalised engraving on the blade. Our in house state-of-the-art YAG laser engraving machinery, operated by skilled and experienced staff to ensure that your product is engraved with a perfect, striking and everlasting finish. Because our YAG lasers work with smaller wavelengths, shorter pulses, and much higher peak powers than CO2 lasers, they deliver a higher impact and intensity level - which is perfect for achieving fine detail marking and engraving on steel blades.
To learn how to add a personalised message to your Buck knife, visit our Personalised Engraving page.
---
All products sold by Buck-Store carry a 25 year manufacturer's warranty. Warrantied to be free of defects in material and workmanship for 25 years, the warranty covers repair or replacement with a new Buck knife. Buck Knives does not warrant its products against normal wear or misuse. Buck Knives are not intended to be used as hammers, chisels, pry bars or screwdrivers.
For more information please visit our returns and warranties page.