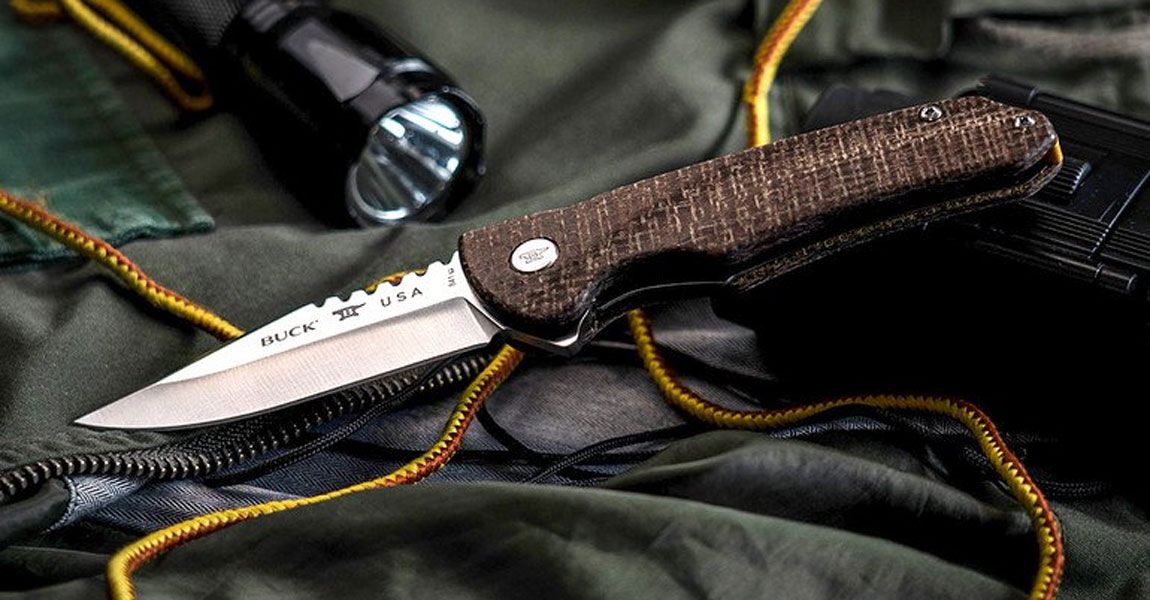 What is Micarta, and why can it be great?
Micarta has grown in popularity over the last few years as it is durable and lightweight, making it the perfect fabric for knife handles. Micarta is made from fabrics such as canvas, paper, linen, carbon fibre, fiberglass, and other thermoplastic fibres. Micarta is ideal for knives used outdoors as it's an inorganic microporous material, making it waterproof. The fact that it is waterproof is one of the number one reasons as to why Micarta is so popular.

Micarta comes from the Greek word "Mica" meaning tiny pieces of rock imbedded in fabric. This is, in simplistic terms, what Micarta is made from, the fibre within the fabric is what makes Micarta so durable and easy to hold. The material was created by George Westinghouse in the early 20th century using phenolic resin imbedded in paper and cotton fabrics. After years of development the fabric is now used as a durable material for knife handles.

There are three types of Micarta that all have different uses and finishes. The three types are:

Paper Micarta is a non-absorbent paper mixed with resin, creating a tough material that is resistant to corrosion and impact damage. This makes the knives ideal for many uses as it can be exposed to all weathers whilst still upholding its durability.

Canvas Micarta consists of laminated sheets and is most commonly used in knife handles and gun grips.

Linen Micarta has a finer finish in comparison to the more uneven finish produced by canvas.

Micarta us not only extremely durable but can also be manufactured in virtually any colour you like. Its durability has made it famous amongst survival knife enthusiasts and has become a firm favourite over the years. Micarta is also a thermoset plastic that can withstand extremes in temperature and does not become brittle over time. This is important to knife owners as they want their knives to last a long time and be able to be used in any weather conditions.

These knives are easy to clean and maintain as they can be washed with hot soapy water and can withstand most impacts and scratches. The fact that these knives are practically indestructible has made them the household name that they are today. Why not get yourself a lightweight, durable knife? Shop our selection of Micarta knives, the only knife you'll ever need.