Branded, professionally engraved corporate gifts that create memorable moments and loyal relationships.
Click here for our new Corporate Brochure!

Discover luxury corporate gifts that inspire creativity, enrich relationships, or just put a smile on someone's face. At Farrar & Tanner we specialise in premium gifts from boxed wines, premium tools and leather goods that can be engraved with a message or logo to reflect your brand, vision or appreciation. Recognise your valued clients, reward your team and nurture new opportunities with the help of the Farrar & Tanner bespoke corporate gifting service.
We are able to offer attractive discounts to individuals, organisations and companies looking to purchase multiple items.
Whether you are interested in one particular model or a variety of products we are here to help!
1
Our experienced team is on hand to help you select from over 100 premium brands and fulfill your luxury corporate business needs. Call us to discuss your requirements.
2
Your dedicated account manager will guide you through the process, offering mock-ups and competitively priced options whilst seamlessly guiding you from conception to completion.
3
Finally, we will manage and co-ordinate delivery on time and on budget. Arranging bulk delivery to one address or individual delivery direct to your recipient's door, within the UK and internationally.
Trusted by the Best
We work with brands big and small, and understand what matters to you. Ensuring you have the best result is what we strive to achieve and will work closely with you in order to meet this. Here at Farrar and Tanner we pride ourselves in creating long-term relationships and will always go the extra mile to ensure every detail of your project is perfect, on time, and on budget.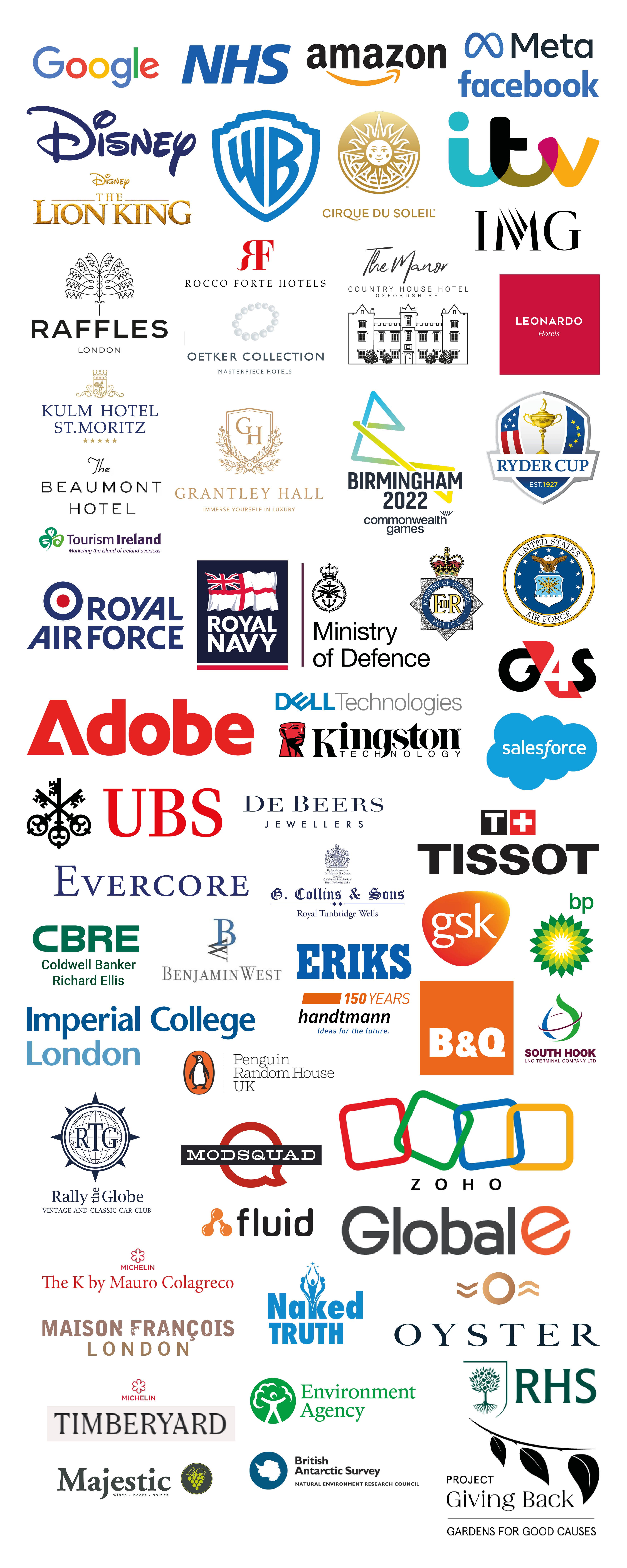 Email: corporate@outdoor365.co.uk
Phone: +44 (0) 344 5678 365
Monday to Friday – 9:00-17:00 GMT
Email:Corporate@outdoor365.co.uk | Phone: +44 (0) 344 5678 365 | Monday to Friday – 9:00-17:00
Helping you welcome and onboard new employees, recognise your teams' achievements and create a winning culture.
Create a buzz for upcoming events and get your brand seen during and after the event.
Reward your best clients, convert prospects into loyal customers and improve your relationships.
Frequently asked questions
Can you put my logo on your products?
Absolutely. We can advise which products would be suitable for your logo, and provide you with mock ups and proofs as we go to make sure you're completely happy with the finished product before going to production.
How long will it take to complete my order, with a logo and engraving?
This will depend on the product and the engraving - we normally advise a 1 to 5-day completion period from the date of payment plus shipping but if you have a deadline, get in touch, we'll do our best to schedule to your deadline.
I don't want any personalisation, how quickly can I receive my order?
Presuming we have stock in the warehouse, we offer up to a next day delivery service in the UK or express within 5 business days for overseas, once payment is complete. Please get in touch for an accurate timing on your delivery.
I want my order on a specific date to a different address – is this possible?
Yes, just let us know.
Can I order multiple items to go to different addresses?
Yes! We can arrange individual posting for you.
Do you do trade accounts?
Whilst we don't normally offer trade accounts, we do have some attractive discounts for larger orders. Please get in touch with your requirements and we will put together some prices for you.
Do you accept international orders?
Yes, we do. We work with UPS and can deliver your order anywhere in the world in a week's time.
What payment methods do you take?
We can take payments by credit/debit card or BACS transfer. We will send an invoice to you with payment options.
Contact our Corporate team at corporate@outdoor365.co.uk with your requirements and we'll put together a quote. We'll then set up your order for you and keep you up to date throughout the process.
E-mail directly to corporate@outdoor365.co.uk. If you'd prefer to speak to us, give us a call on +44 (0) 344 5678 365
Browse our Gifts by Occassion or Industry
Corporate Engraving Gallery